October's Jaguar news compilation includes articles that explore some the new technology features add to the model line-up that include: spotify – music integrated application, insight into the 2017 Jaguar XF wagon & F-Pace SVR.  Additionally, we curated an article on what the next generation of Jaguar dealership retail locations will look like — enjoy!
Here's What Jaguar Land Rover Is Doing To Stay Relevant
Jaguar Land Rover's InMotion subsidiary has revealed six of the new-generation car services it's currently working on.
The stream is coming from inside the car: Jaguar Land Rover adds Spotify – Roadshow
If your Jaguar or Land Rover comes with InControl Apps, you can add Spotify to your head unit this month.
Source: www.cnet.com/roadshow/news/the-stream-is-coming-from-inside-the-car-jaguar-land-rover-adds-spotify-integration/
Jaguar, Land Rover Reveal New Retail Facility
Jaguar and Land Rover are updating their retail facilities. Penske Automotive Group has opened the first facility in the United States, in Darien, Connecticut, under new global design standards.
Source: www.mediapost.com/publications/article/284813/jaguar-land-rover-reveal-new-retail-facility.html
Jaguar F-Pace SVR Spotted Testing – NDTV CarAndBike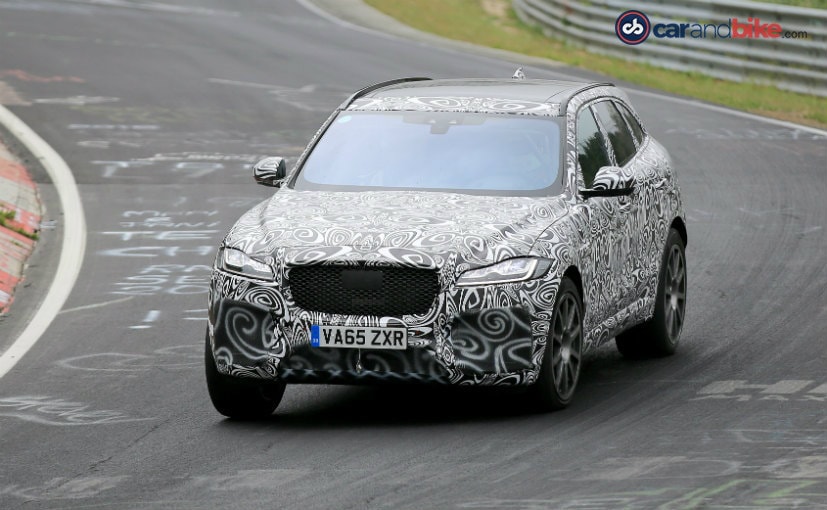 While the Jaguar F-Pace has been received well from all quarters, Jaguar itself is not very satisfied. It is no secret that Jaguar's Special Vehicle Operations (SVO) revels in putting earth-shattering 5.0-litre V8 engines in some of the models from the Jaguar Land Rover portfolio such as the F-Type SVR and the Range Rover Sport SVR. Recently the Jaguar F-Pace SVR was spotted testing in and around the Nurburgring in Germany.
Source: auto.ndtv.com/news/jaguar-f-pace-svr-spotted-testing-1469540
2017 Jaguar XF Sportbrake Wagon Coming to U.S. – Motor Trend
Jaguar Land Rover used the Paris Motor Show to tease us with a brief look at a well-camouflaged Jaguar XF Sportbrake wagon that will break cover next year.
Source: www.motortrend.com/news/2017-jaguar-xf-sportbrake-wagon-coming-u-s/
Jaguar XJR Bests BMW and Mercedes; Proves That Big Cars Can Be Huge On Speed Too
Overrunning BMW and Mercedes is the Jaguar XJR.
Source: www.autoworldnews.com/articles/20860/20160930/jaguar-xjr-bests-bmw-mercedes-proves-big-cars-huge-speed.htm