November's Jaguar curated news compilation includes articles that explore the classic 1957 XKSS, the new electric I-Pace SUV, the F-Pace attracting new female buyers to the brand and much more…enjoy!
Jaguar F-Pace bringing more female buyers to the brand | CarAdvice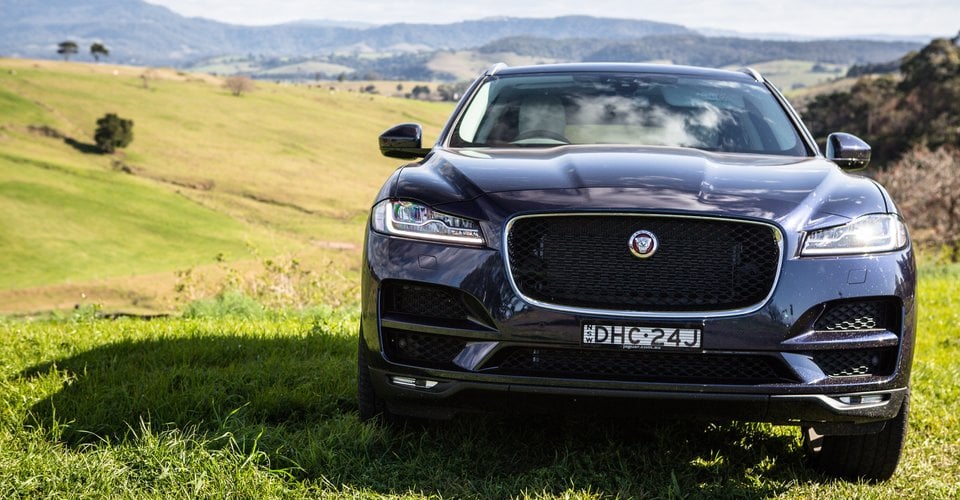 Jaguar Australia says the introduction of its first-ever SUV, the F-Pace, has seen a major shakeup of its traditionally male-dominated ownership structure for the British brand…
Source: www.caradvice.com.au/496155/jaguar-f-pace-bringing-more-female-buyers-to-the-brand/
Jaguar's New Concept SUV Can Fully Charge in Just 2 Hours
Jaguar claims that the I-PACE has a range of 220 miles, can go from zero to 60 in roughly four seconds, and can charge its battery to 100 percent in just two hours. With the 2018 release of the I-PACE, Jaguar will join the growing EV market, which is expected to account for 35 percent of new car sales globally by 2040.
Source: futurism.com/jaguars-new-concept-suv-can-fully-charge-in-just-2-hours/
Driven: 2017 Jaguar F-Pace
You have to have an SUV/CUV in your lineup even if you are a low-volume manufacturer of luxury cars. When Jaguar dealers made this clear, the folks in England set to work addressing the perceived shortage, resulting in the F-Pace.
Source: thechronicleherald.ca/wheelsnews/1418287-driven-2017-jaguar-f-pace
Car Review: 2017 Jaguar XF 20d R-Sport
Jaguar's diesel XF feels faster than it actually is – and beats its fuel economy ratings
Source: driving.ca/jaguar/xf/reviews/road-test/car-review-2017-jaguar-xf-20d-r-sport
12 things we learned about the new Jaguar I-Pace
Jag's all-new electric SUV was the star of LA. Here's what you need to know
Source: www.topgear.com/car-news/la-motor-show/12-things-we-learned-about-new-jaguar-i-pace
Jay Leno Obsesses Over Jaguar's Brand-New 1957 XKSS
Everything you wanted to know about Jaguar's perfect recreation of the gorgeous 1957 classic.
Source: www.roadandtrack.com/car-culture/classic-cars/videos/a31656/jay-leno-jaguars-new-xkss/